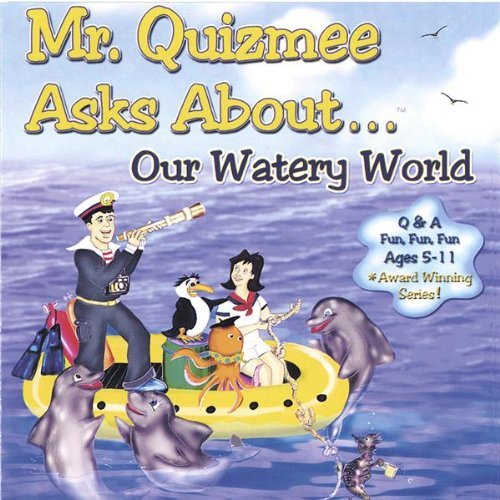 Mr. Quizmee Asks About Our Watery World (CD)
Artist: Quizzenkids Productions
Item Id: oww27176
UPC: 27176
Manufacturer: CDBY

Description
Brought to you from the creator of the multi award winning Mr. Quizmee Asks about Animals, comes an all new adventure packed with more than an hour of laughing, listening and learning fun!
Designed as a children's show for the ears, listeners will be asked questions and given time to answer before the correct answer is given. Attention-grabbing sound effects, fascinating facts and original music enhance this unique program. You'll meet a warm and wacky cast of characters including Pirate Pete, Seahorse Steve, and a trio of adorable dolphins.
It is perfect for use in the car, in the classroom and at home! Imaginations will be stimulated, listening skills will be practiced, and most of all, children will learn while having fun!