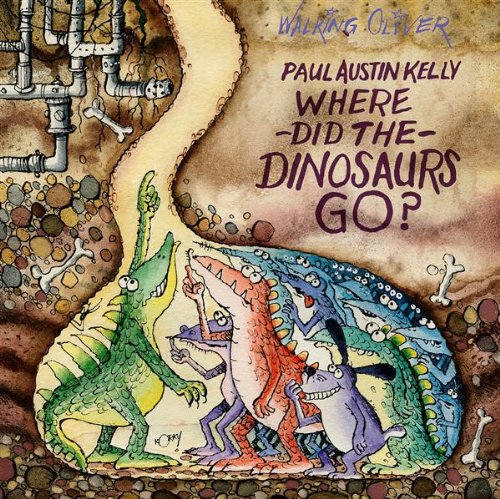 Where Did The Dinosaurs Go? (CD)
Artist: Paul Austin Kelly
Item Id: worcd0013
UPC: 9780954683702
Manufacturer: Walking Oliver

Description
Children are naturally inquisitive and ponder many of life's intriguing questions: How many bones in the human body? What really happened to the dinosaurs/ Why is recycling important? Do carrot tops make good compost? What better way to engage a child's curious mind and teach life lessons than through music? On this new CD release, Paul Austin Kelly sings lively and memorable sing-along tunes that answer these questions and more.
Track Listing
Life Is for Learning
Totally Turkey-Free
Randall the Vandal
Don't Talk to Strangers
Little Jumping Gene
Life Recycle
Bicycles (The Coughing Song)
Runaway Dog
Phoning Around
Bones in the Body
We All Need a Room
Where Did the Dinosaurs Go?