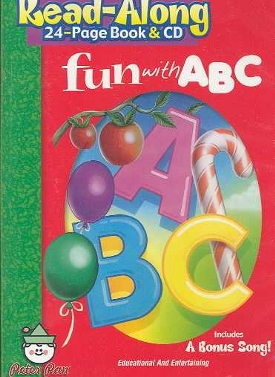 Peter Pan Read Along Fun With Abc - Educational Book & Cd Set (CD)
Artist: Peter Pan
Item Id: ppa97572
UPC: 071083975721, 0739604503
Manufacturer: PPI Entertainment

Temporarily Out Of Stock
Description
Introduce your children to the wonderful world of reading with these all-time favorite stories on Peter Pan Books and CD's. the full color book follows the reading word for word with signals -> ->, telling you when to turn the page. It's easy, fun and will keep your children entertained for hours!!
LET'S LEARN OUR ABC'S!
Sing and read along on a magical journey through the alphabet! From apples to indians and rainbows to zippers. Each letter features bright colors and fun pictures to better illustrate the wonders of reading!