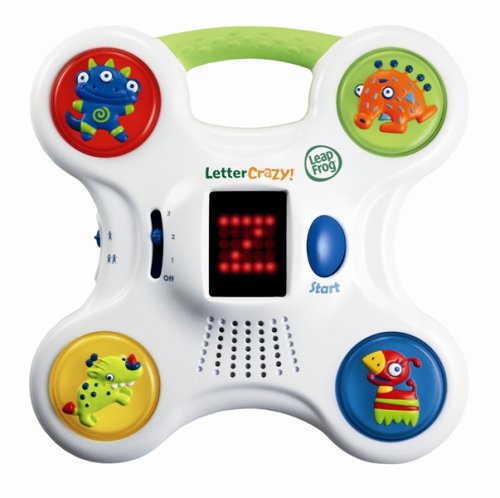 Leapfrog - Letter Crazy (Game)
Artist: Leap Frog
Item Id: 843129106
UPC: 843129106
Manufacturer: Leap Frog

Temporarily Out Of Stock
Description
Think fast! Match all 26 letters to sound and words with the LeapFrog® Letter Crazy Phonics Game
This fun electronic game features letters that light up to visually reinforce learning, 3 challenge levels so children can learn and play at their own pace, and learning friends… children bob a critter when they hear a letter or word that matches the letter they see.
Learning Skills include:

Phonics Skills – Develops phonics skills by challenging children to identify letters through letter sounds and initial word sounds.
Motor Skills – Helps build hand-eye coordination by encouraging children to respond quickly to verbal cues.
Learning Skills – Features three levels, which allows children to progress to more challenging curriculum as they acquire new skills and confidence.
Ages 3-6 yrs old.