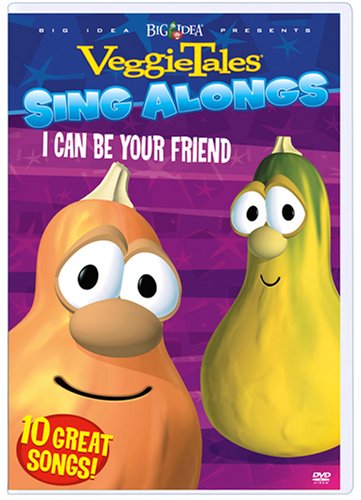 Veggietales Sing Alongs - I Can Be Your Friends 10 Great Songs (DVD)
Artist: Veggie Tales
Item Id: cmb79975
UPC: 796019799751
Manufacturer: Big Idea

Description
DVD includes 10 wondeful silly songs presented in karaoke style. Lyrics on the screen are followed by a bouncing icon to help kids sing-along to their favorite Veggie Songs!
Track Listing
I Can Be Your Friend
God is Bigger
There's a Hole in the Bottom of the Sea
Oh No!
Keep Walking
Big Things, Too!
Yodeling Veterinarian of the Alps
Erie Canal
Stand!
The Great "I Am"