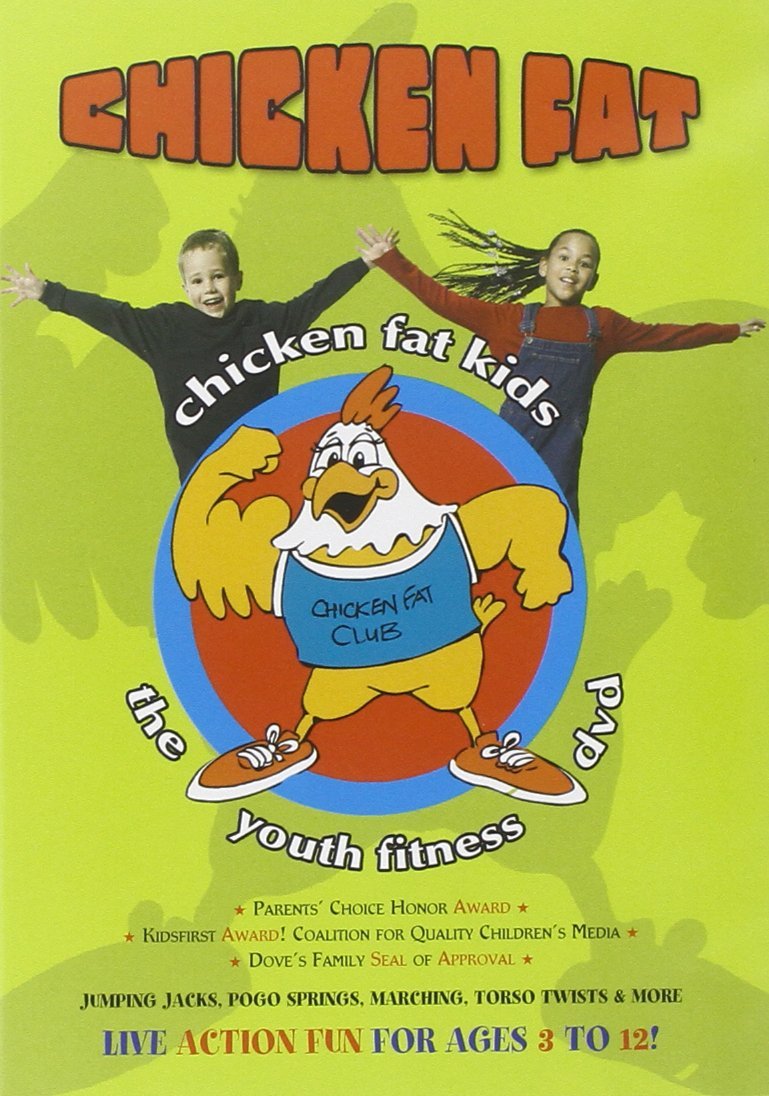 Chicken Fat Kids - The Youth Fitness Club Live Action Fun + Exercise (DVD)
Artist: Meredith Willson
Item Id: kez1kcf1dvd
UPC: 758292000191, 1563461323
Manufacturer: Kimbo Educational

Description
A classic - award-winning video is now available on DVD!!
In the 1960s President John F. Kennedy announced that the President's Council on Physical Fitness was beginning a physical fitness program for schools. Inspired by the idea, Meredith Wilson--composer of "The Music Man," "The Unsinkable Molly Brown," and "Till there was you," a song which was later recorded by the Beatles--immediately wrote "Chicken Fat" as his contribution to the Kennedy Fitness program. Since its beginning "Chicken Fat" has been one of the most popular youth fitness programs in the nation. This video has been created in the spirit of fitness and fun for all! Geared to children 2 to 10 years of age. The fitness action in this DVD is demonstrated by children doing push-ups, situps, torso twists, jumping jacks and more. Includes guide with lyrics and instructions.
MEDIA REVIEWS
"...a good exercising choice for children." - School Library Journal
"...energizing children to get out there and shape up." - Billboard Magazine
"...inspires emotional, ethical and character development." - Parents' Choice Foundation
"...a new video takes an old song and makes exercise a good time." - NBC TV
Awards
*Parents' Choice Honor Award*Coalition for Quality Children's Media Kids First Award*Doves Family Seal of Approval
Track Listing
Toe Touches
Push Ups
Marching
Sit Ups
Torso Twists
Arms Circles
Jumping Jacks
Bicycle Ride
Deep Breathing
Tortoise & Hair
and much More!