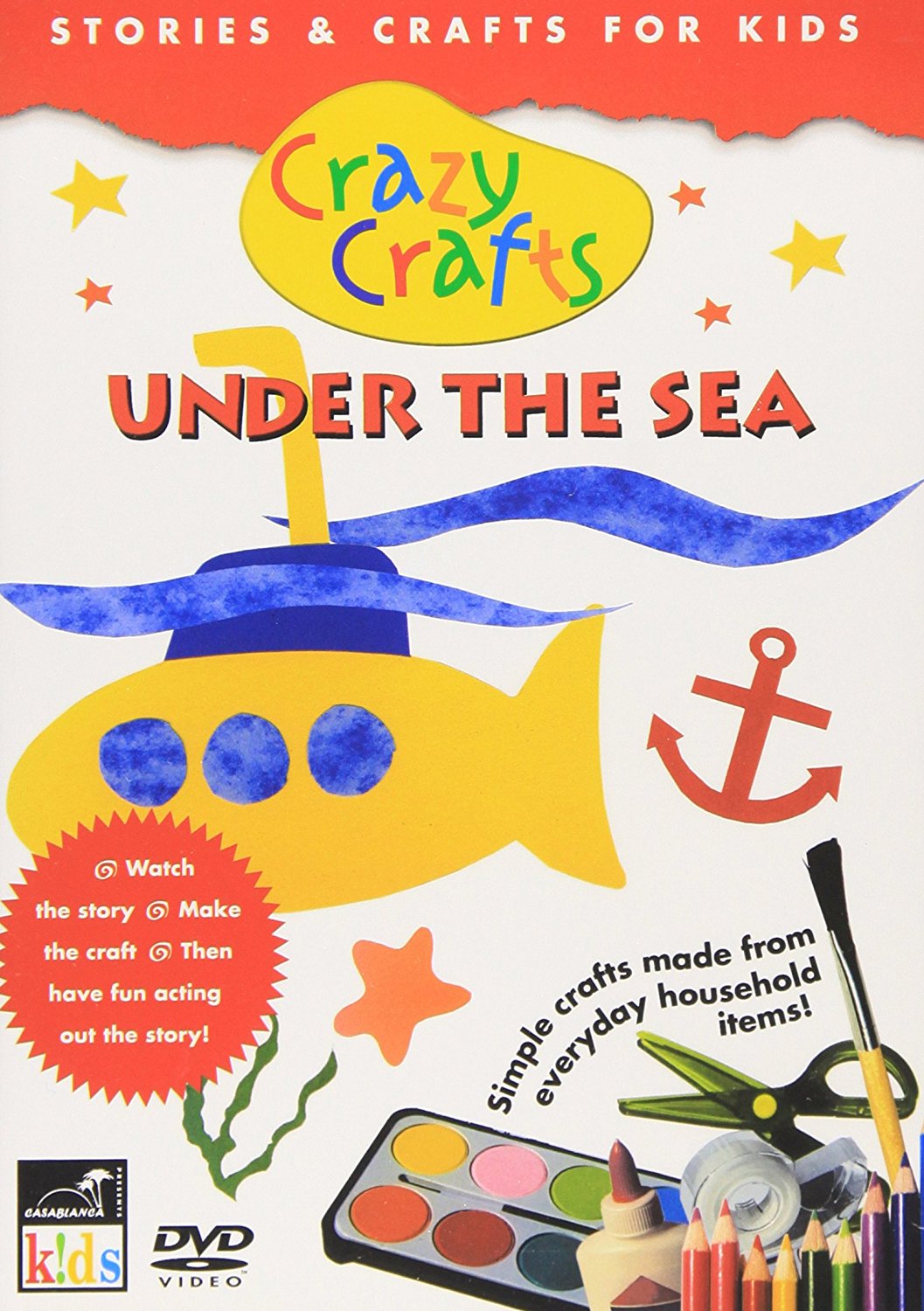 Under The Sea - Stories And Crafts For Kids (DVD)
Artist: Crazy Crafts
Item Id: 44014
UPC: 801464401491
Manufacturer: Casablanca Kids

Description
Let your imagination run free with the "Crazy Crafts" series! Host Maggie and her eager pal Jackson the Racoon have some fabulous stories to tell, but they need some props to enact the stories properly. Using common household items, children will learn how to make items like fish and clams and other main objects and characters from the stories. UNDER THE SEA features three aquatic themed stories about a submarine rescue, aiding the stomach ache of a whale and a serpent on the hunt for his family.
Show #1: The Lonely Serpent
When a lake serpent realizes that he is alone, he goes in search of his family, with surprising results. Crafts include the serpent, a clam, an eel, a kissing fish, and a little girl.
Show #2: The Prince of Whales
No one can cure the Prince of Whales' stomach ache, except Milo the Minnow. He has to swin right into the Prince to find the solution. Crafts include the whale, the minnow, a shark and an octopus.
Show #3: Joey and the Submarine
Joey loves swimming and playing with the fish, so when they call for his help, he jumps into a submarine and come sto the rescue. Crafts include Joey, a submarine and a large fish.