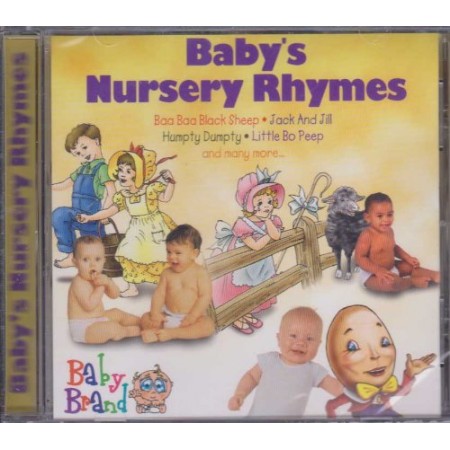 Baby's Nursery Rhymes - Baby Brand 12 Song Track Plus All Songs Repeat In Split-track Format (CD)
Artist: Baby Brand
Item Id: by11862
UPC: 779836118622
Manufacturer: Direct Source Special Products Inc.

Description
Baby Brand is the perfect way to introduce music into a baby's world. Created with unique musical arrangements, these fun recordings are specially designed for a baby's listening pleasure. All songs repeat in a split-track format which offers extended play, with the option of listening to only the music or the singing by simply adjusting the "balance" control on the sterio.
Track Listing
Ring Around the Rosey
Old King Cole
Little Red Rocking Horse
Mary Mary Quite Contrary
Jack and Jill
Baa Baa Black Sheep
The Muffin Man
Simple Simon
Humpty Dumpty
Sing a Song of Sixpence
Toyland
Little Bo Peep