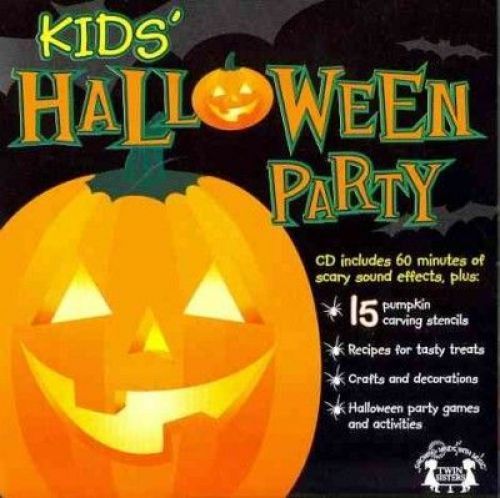 Kids Halloween Party Scary Sound Effects Music Cd With Crafts, Games And Activities (CD)
Artist: Various Artists
Item Id: tw519cd
UPC: 718451051921, 9781599223506, 2110836137n
Manufacturer: Twin Sisters Productions

Temporarily Out Of Stock
Description
60 minutes of continuous eerie sounds and scary noises are sure to create the perfect atmosphere for trick-or-treating, kids parties - adult parties, too!! Spooky, but NOT scary for little ones!
Bonus:
*50 party games, crafts skits, and more!
*30 Halloween recipes for terrific hallowenn treats
*15 pumpkin carving patterns and instructions - all printable from your own computer!
Track Listing
Restless Wind
Trembling Thunderstorm
Deep in the Dark Forest
Monster Chains
Haunted Entrance
Following Footsteps
Ghastly Graveyard Ghosts
Bubbling Cauldron
Banging Shutters
Pipe Organ