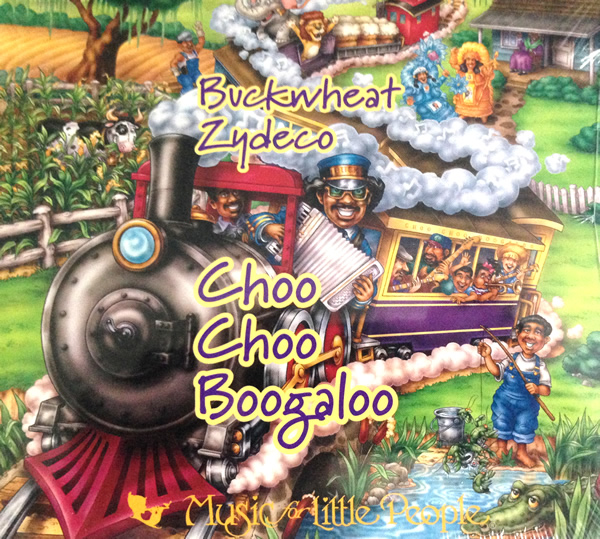 Choo Choo Boogaloo (CD)
Artist: Buckwheat Zydeco
Item Id: 425562
UPC: 093624255628
Manufacturer: Music for Little People

Description
Join Buckwheat and friends for a wild Zydeco ride on the Choo Choo Buogaloo. Louisiana's own Buckwheat Zydeco takes you on a musical tour of the bayou country with this rollicking collection of traditional and contemporary songs including classics such as Get on Board, Little Red Caboose and Iko Iko.

So put on the music, get on board, and get ready for a foot stompin' adventure for the whole family!
Track Listing
Choo Choo Boogaloo
Get on Board
Give Me a Squeeze, Please
Iko Iko
Jeleron
Cotton Fields (The Cotton Song)
Crawfish Song
I've Been Working on the Railroad
Skip to my Lou
Skip to my Blues
They all Asked for you
Mardi Gras Mambo
Little Red Caboose
Plus: Narriation only versions of each of the tracks listed above.