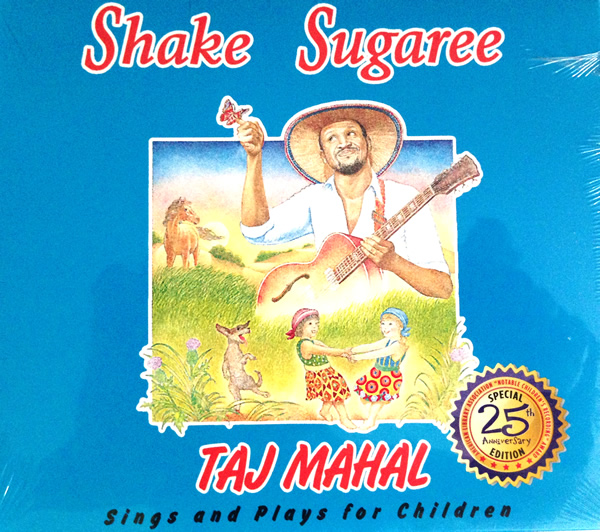 Shake Sugaree (CD)
Artist: Taj Mahal
Item Id: 425022
UPC: 093624250227
Manufacturer: Music for Little People

Description
Using tradition tunes created long ago and sung by families for generations, Artist Taj Mahal introduces children to different cultures and thet roots of much of today's popular music.

Quavi, Quavi is a song sung by fruit peddlers in Gambia, West Africa. Brown Girl in the Ring is a touching traditional Carribean song portraying village life though a child's eyes.

Two songs included on this CD were written by remarkable women who helped shape American folk music:
Elizabeth Cottenwrote Shake Sugaree, and Etta Baker wrote Railroad Bill. Artist Taj Mahal has chosen songs that appeal to a child's sense of imagination. Taj has also included some of this original tunes, including a new one called Funky Bluesy ABC's, a fun way to learn the alphabet.
Awards
American Library Assoc Notable Children's Recording Award
Track Listing
Fishin' Blues
Brown Girl in the Ring
Light Rain
Quavi, Quavi
Shake Sugaree
Funky Bluesy ABC's
Talkin' John Henry
Railroad Bill
A Soulful Tune
Litle Brown Dog