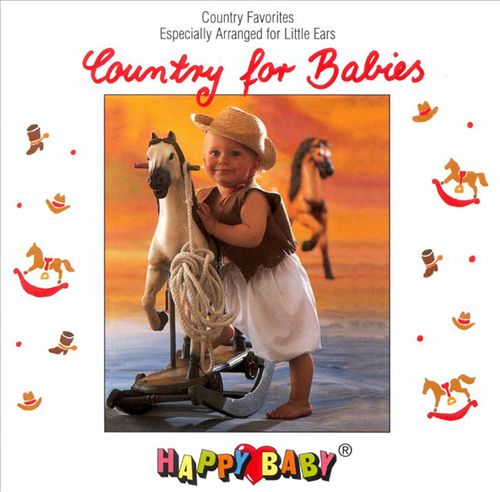 Country For Babies - Country Favorites Especially Arranged For Little Ears (CD)
Artist: Various Artists
Item Id: ve15057
UPC: 618321505724, 1929584067
Manufacturer: Valley Entertainment Inc.

Temporarily Out Of Stock
Description
Much research has been done determining the level of babies' natural perception. Modern parents agree with the results of this research. Babies respond to gentle music.Country For Babies provides 10 country favorites, but it is especially arranged for little ears.
Track Listing
Tennesse Waltz
Always On My Mind
Country Roads
Love Can Build A Bridge
Colorado Dreams
Crazy
Lucille
Stand By Your Man
When I Call Your Name
I Will Always Love You