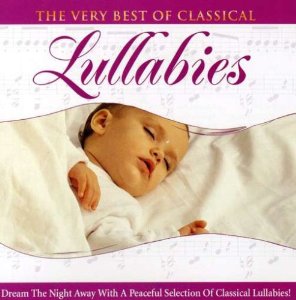 Very Best Of Classical: Lullabies (CD)
Artist: Various Artists
Item Id: vb13262
UPC: 779836132628
Manufacturer: Direct Source Special Products Inc.

Temporarily Out Of Stock
Description
The Very Best of Classical Lullabies is a 14 Track CD performed by the Apollonia Symphony Orchestra. This peaceful selection of classical lullabies will help to dream the night away...
Track Listing
Komm, Du Suesse Todestunde
Kinderszenen No. 7 ("Träumerei"), for piano, Op. 15/7
Bagatelle for piano in A minor ("Für Elise"), WoO 59
Air A L'Italian
Scherzo for piano No. 4 in E major, Op. 54, CT. 200
Menuetto Allegretto
Ellens Gesang III ("Ave Maria"), song for voice & piano, D. 839 Op. 52
Adagio Assai
Air
Etude for piano No. 19 in C sharp minor, Op. 25/7, CT. 32
Sarabande
Pavane, for orchestra & chorus ad lib in F sharp minor, Op. 50
La fille aux cheveux de lin, prelude for piano, L. 117/8
Laudate Dominum